Breezaway (2013)
---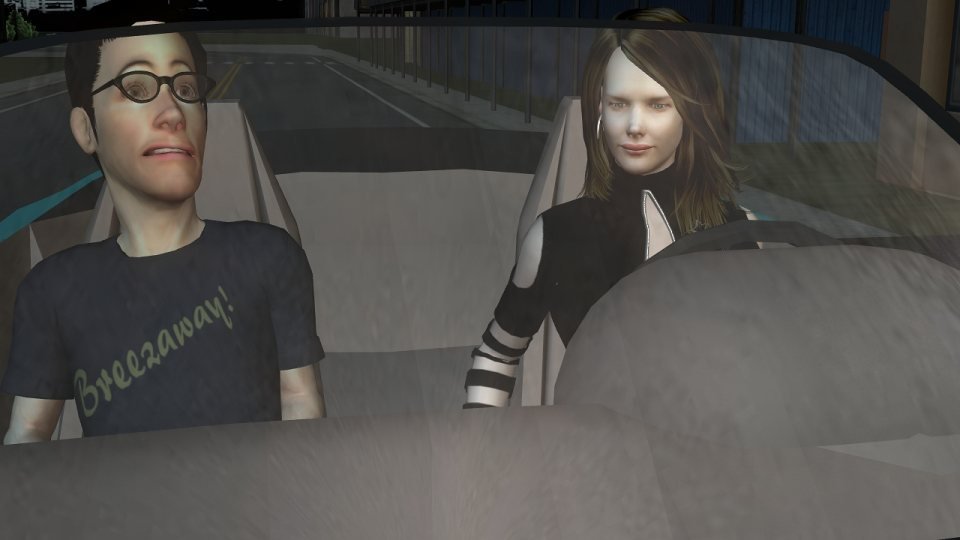 What Is it About?
Logline
An inhibriated girl, driving under the influence, meets the law and is saved by Breezaway.
Concept/Synopsis
Drunken Tracy claims that while she can't walk, she can drive. Pinhead, her companion, has offered to take the wheel to no avail and joins her in trepidation on a fast and reckless drive. A police car follows at first, then goes the other way. However, they encounter the police again and have to stop. Quickly, Pinhead passes Tracy the Breezaway inhaler, and she takes a puff. Tracy's now dazzling smile and sweet breath completely mellows the angry police officer. Breezaway has saved the day!
Background
An animated commercial for the imaginary product Breezaway, which does wonders after a night of serious drinking. This is just a fun clip that served as my entry for the 2013 Pinhead Ad Man competition.
View
---
Additional Information